Jeannie's Corner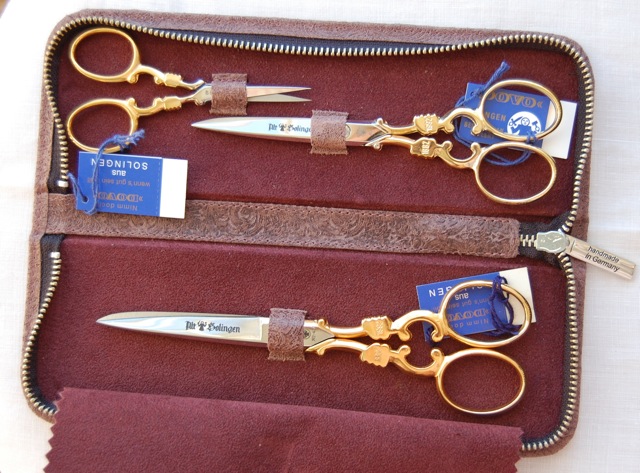 Dovo Scissors
November - 2012
Dear Sewing Friends,
I have discovered the wonder of Dovo Scissors. I knew they were beautiful but I had no idea how amazing they feel in your hand and how easy they cut.
I now know that they are made in Solingen, Germany and by decree - only scissors that are made there can use the solingen label. The craft dates back to the 1500's when Solingen was know for the swords they made.
I am adding some to my Notions area and hope you like them as much as I do.
The right tools make stitching easy!
Love, Jeannie
"Every good thing given and every perfect gift is from above, coming down from the Father of lights, with whom there is no variation or shifting shadow. James 1:17