Old Fashioned Baby
Category Items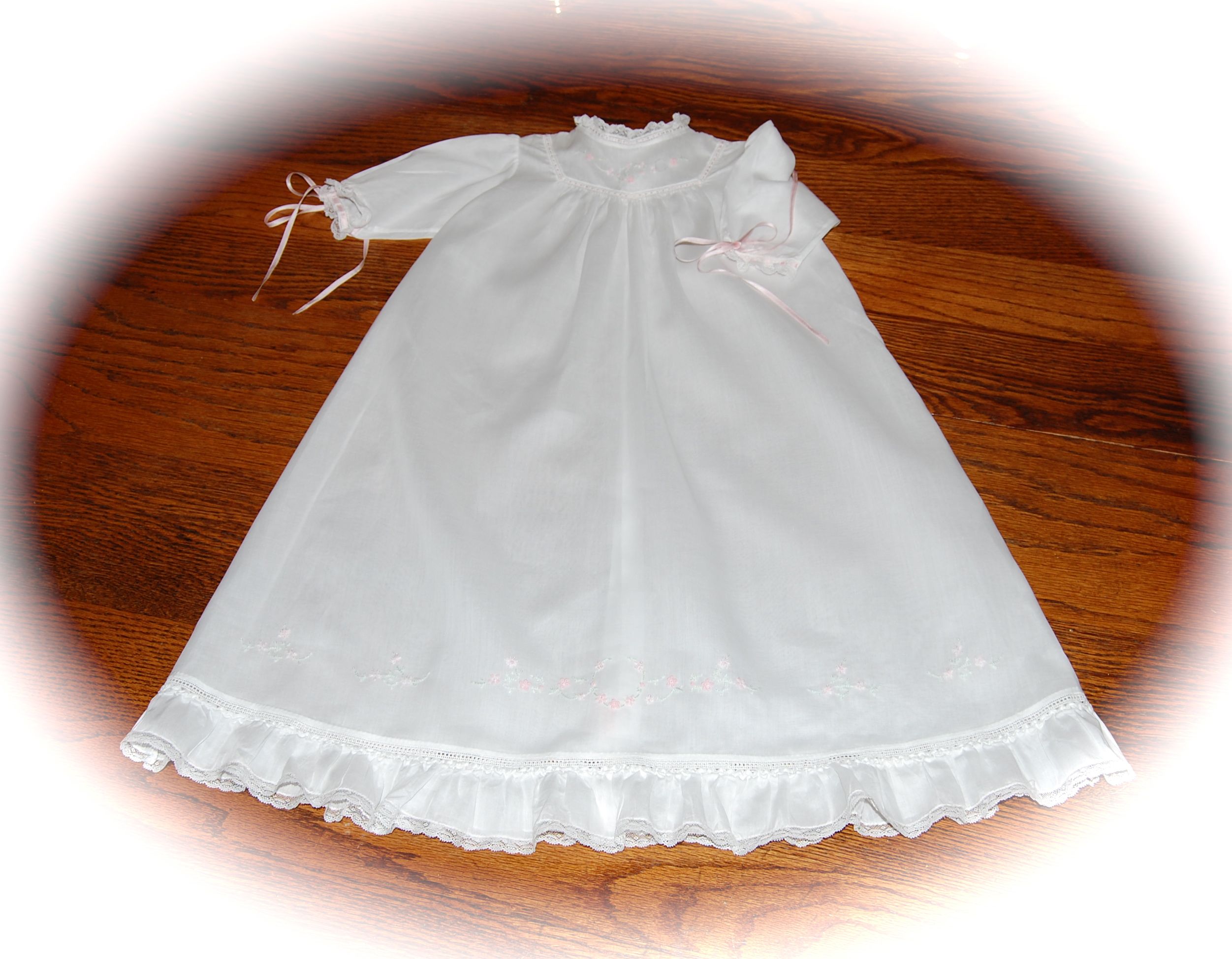 Lovely Antique Reproduction Baby Gown for French Handsewing. Size: Infant to 18 lbs. All Instruction in this Pattern are for Sewing by Hand only.
patternDorothy1920
$15.75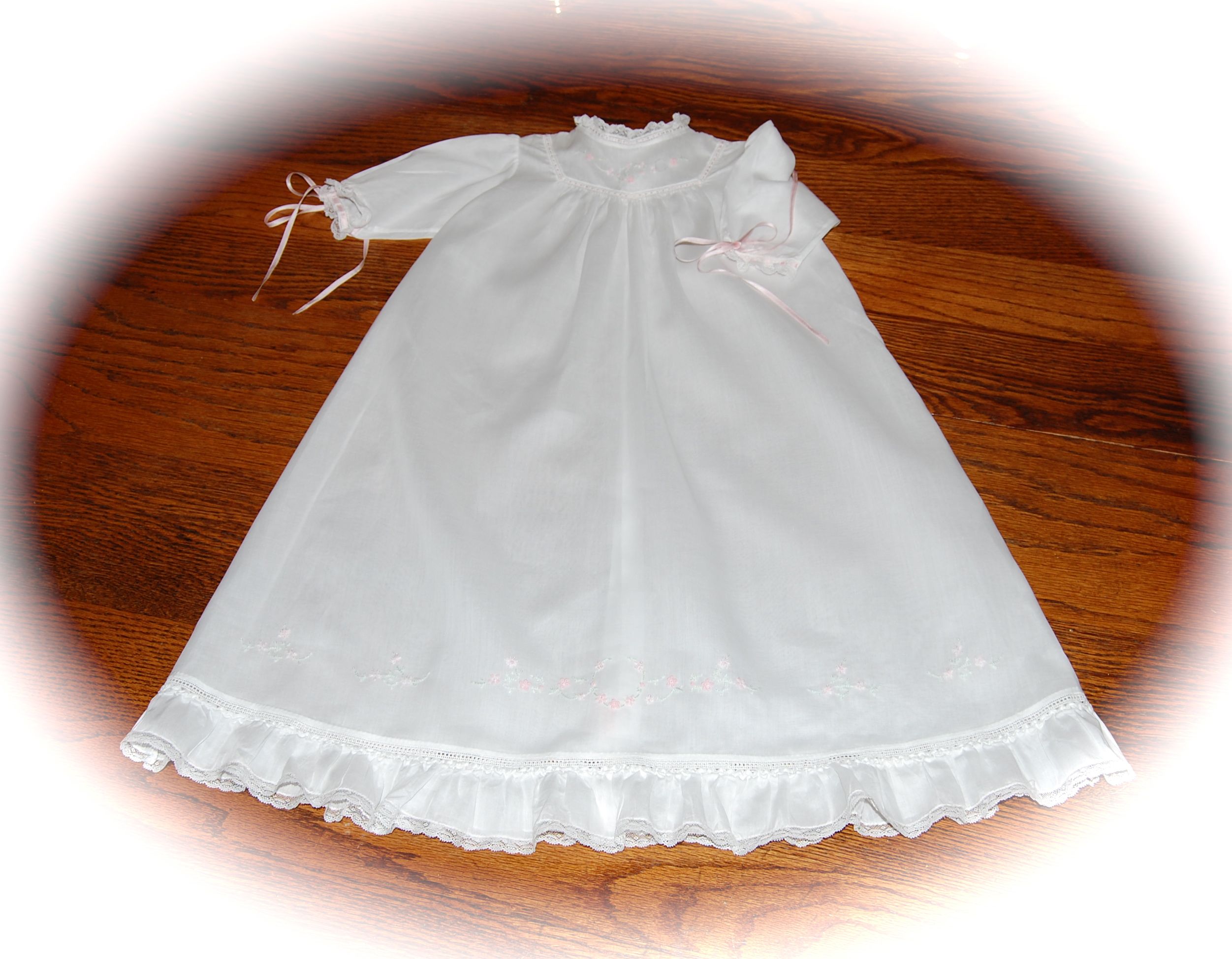 Beautiful Antique Reproduction Gown Pattern. The fabric in this kit is made from Nelo Swiss Batiste and fine Lace. Pattern not included. Size: Infant
kitDorothyCirca1920
$76.00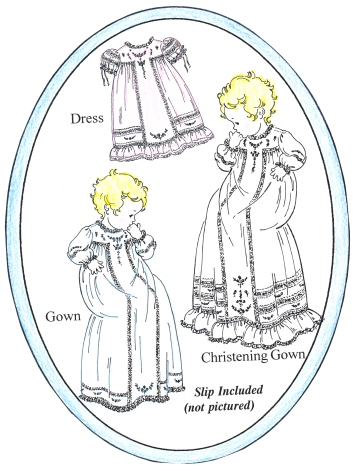 Baby T-Gown, Dress & Christening Gown is exquisite! Size: Infant to 18 lbs.
ofbtgowndrchris
$13.75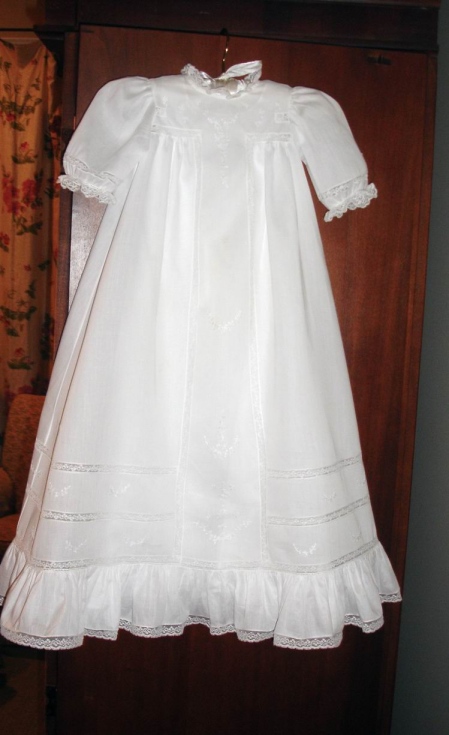 Lovely Antique T-Yoke Christening Gown made by C.W. for a friends Grandchild.
phototchristen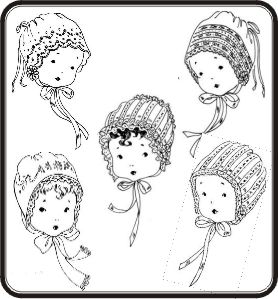 Five lovely Bonnets suitable for any special occasion. Size:Infant and 6 Months included in one pattern
OFBchbonnetcoll
$13.75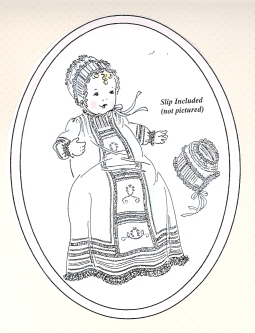 Christening Gown, Bonnet & Slip size: Infant
OFBfracad
$13.75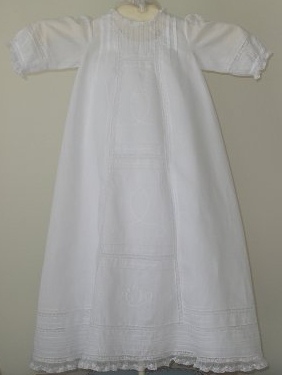 Kit included the Slip, Christening Gown & Bonnet. Gown & Bonnet are made from Nelo Swiss Batiste and French Lace. Slip is Pima Lawn. Pattern not included. Size: Infant
FrenchAcadCGkit
$166.00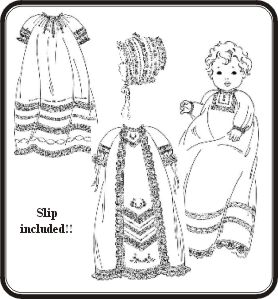 Three lovely Christening or Dedication Gowns Size: Infant to 18 lbs
OFB ragCG
$13.75