Old Fashioned Baby
Category Items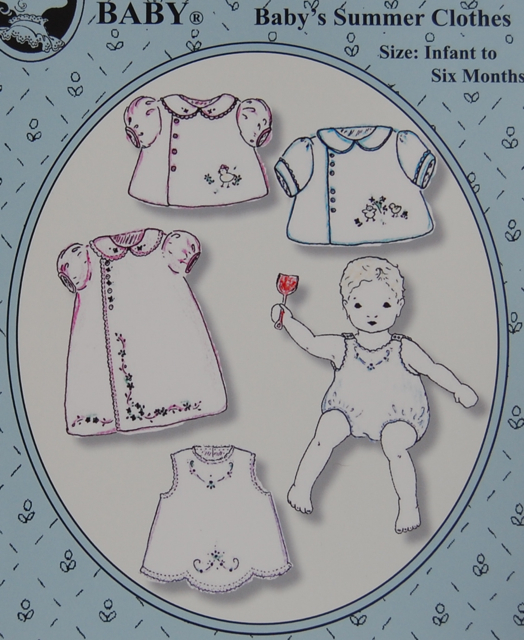 Wonderful Pattern! Bubble, Nighties, Diaper Shirts & Cute Shadow Embroidery Designs. Size:Infant & 6 Months included. This pattern has been reprinted due to popular demand! More embroidery designs have been added to this pattern.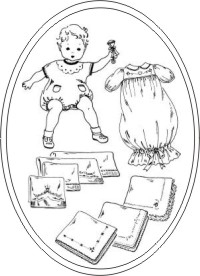 One Piece Romper in Infant to 12 Months, three Receiving Blanket and two sets of Sheets and Pillowslips.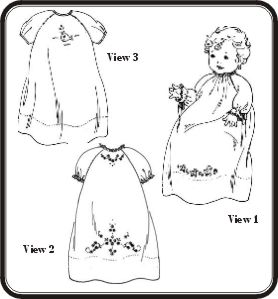 Baby Daygown has Wonderfull fit and easy to embroider by Machine or Hand. Cute Embroidery Designs. Kits Available Size:Infant to 18lbs.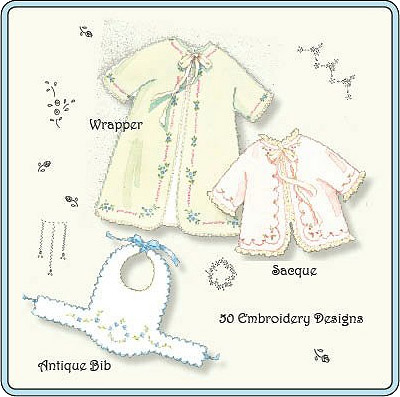 NEW Pattern!!Lovely and practical Baby Sacque & Wrapper pattern Size: Infant - 18Lbs Plus an Antique Bib and 50 Dainty Embroidery Designs