Old Fashioned Baby
Old Fashioned Baby Daygown patterns come with complete illustrated instructions. Patterns include front button Baby Daygowns, back button Baby Daygowns and Raglan Sleeve Baby Daygowns. Daygowns belong on every Boy and Girl Baby.
Category Items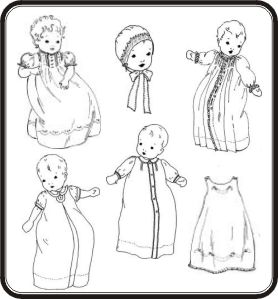 Very versatile Baby Daygown pattern, includes front and back button Daygowns,Bonnet & Slip. Available Retail only. Size: Infant
OFBLayette
$13.00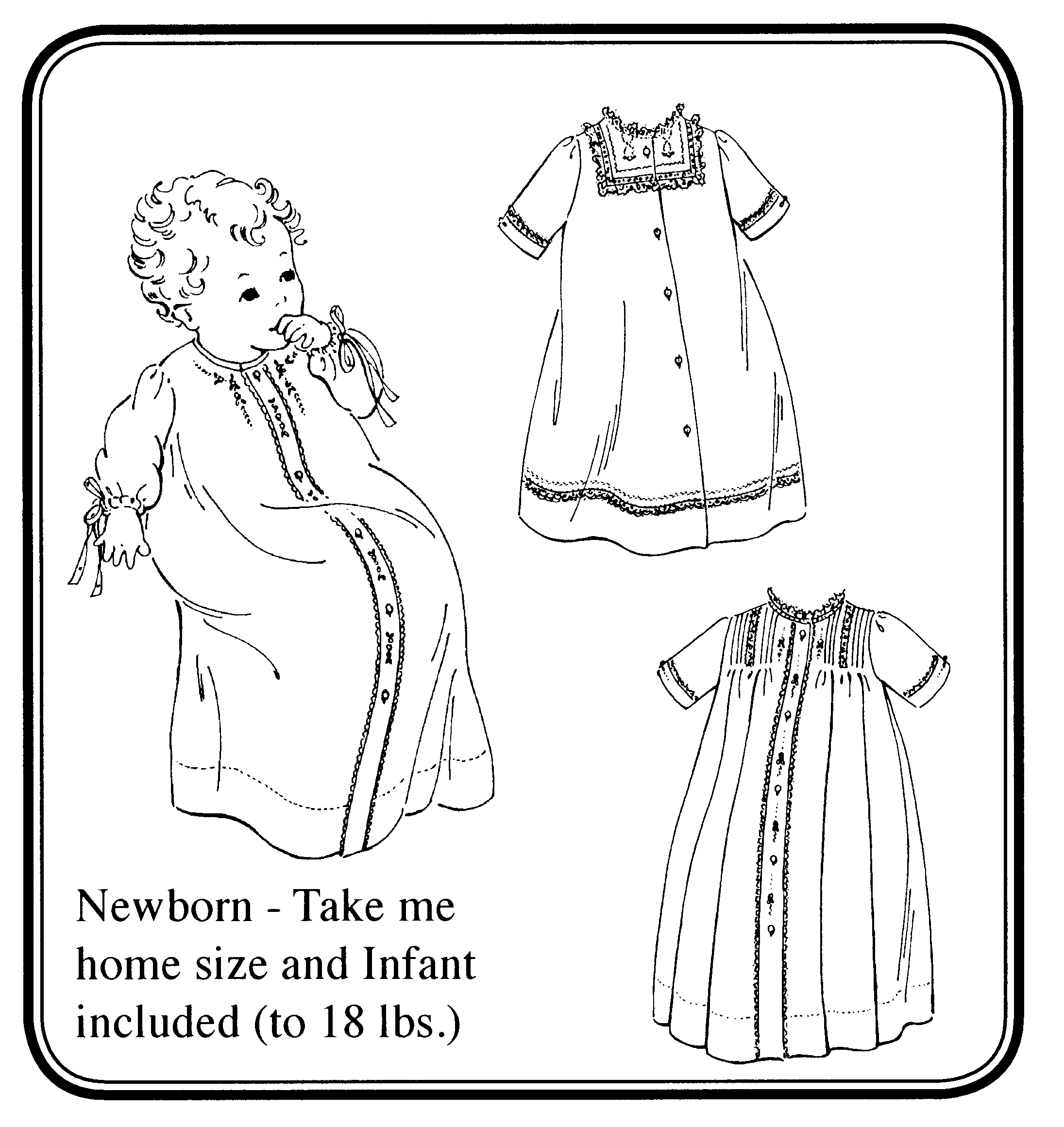 Sweet little Daygown Pattern. Three different Views and two sizes included (Newborn and Infant). Two easy sleeve styles too.
PatBabyFirstDaygown
$13.00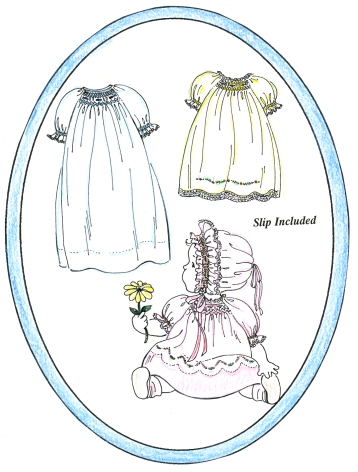 New Pattern!! Baby's Smocked Layette includes long Baby Daygown with long sleeves and Short Baby Dress with 2 different hems. Size: Infant and 3-6 months
OFBbabysmocked
$13.00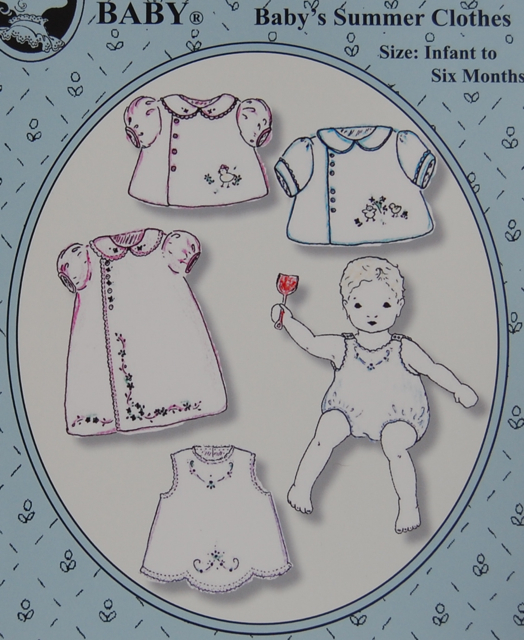 Wonderful Pattern! Bubble, Nighties, Diaper Shirts & Cute Shadow Embroidery Designs. Size:Infant & 6 Months included. This pattern has been reprinted due to popular demand! More embroidery designs have been added to this pattern.
Patsummercl
$13.00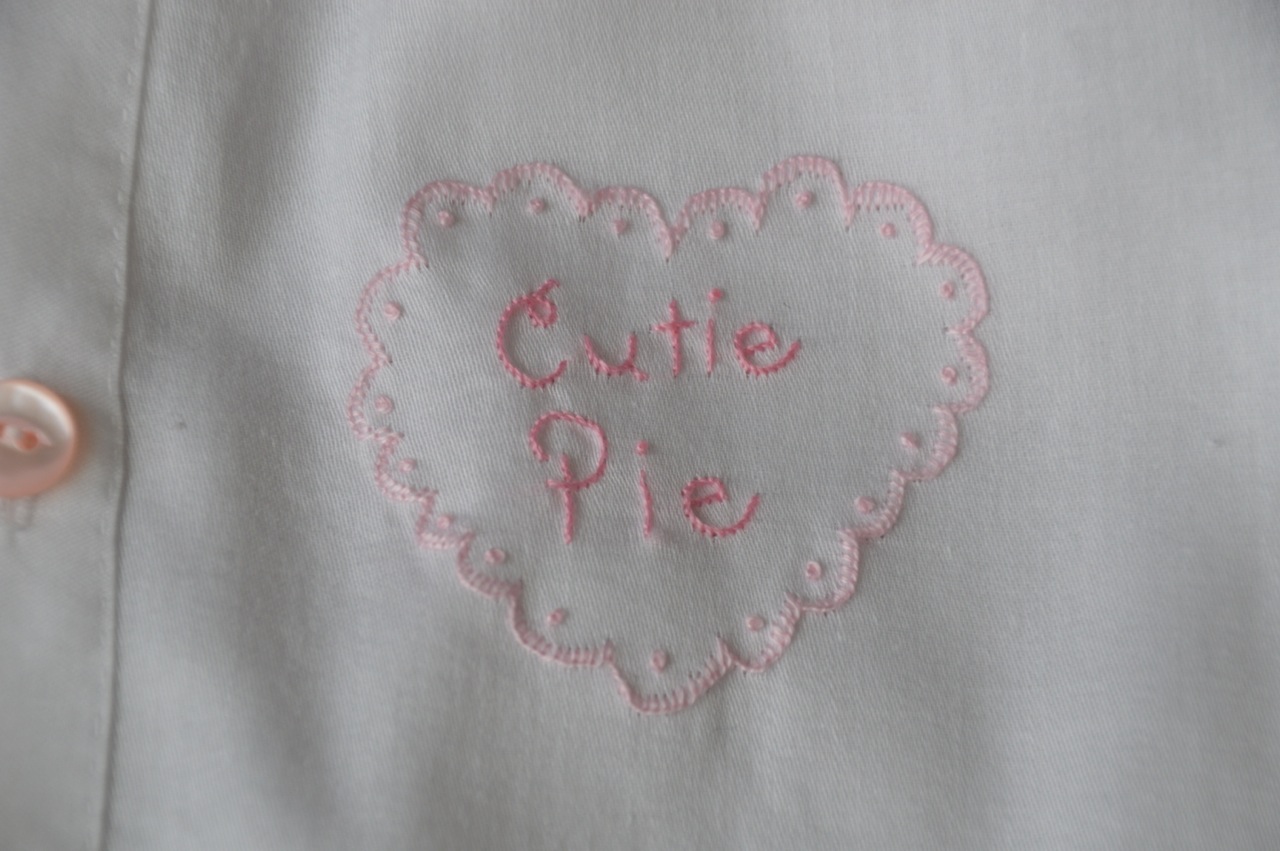 Kit - Baby Daygown using yummy Satin Batiste Fabric. Pattern NOT included. Suggested Pattern is Baby's First Daygown (this is not the pattern pictured).
KitCutiePie
$25.00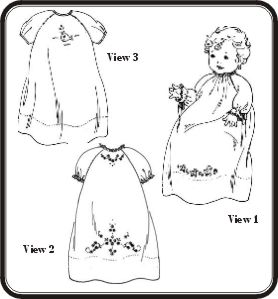 Baby Daygown has Wonderfull fit and easy to embroider by Machine or Hand. Cute Embroidery Designs. Kits Available Size:Infant to 18lbs.
OFBembragdg
$13.00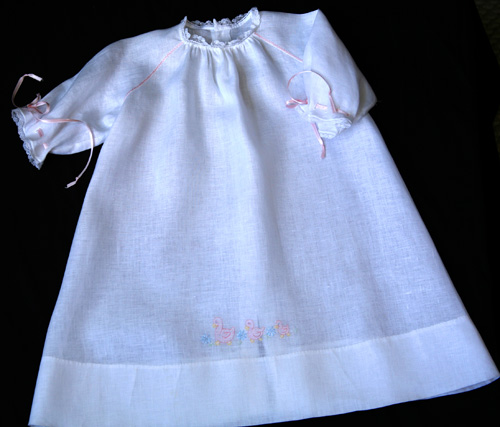 Linen Fabric Kit for View 1 Old Fashioned Baby "Embroidered Raglan Daygown. Pattern sold seperately Size:Infant to 18lbs.
kitemragdg1
$53.00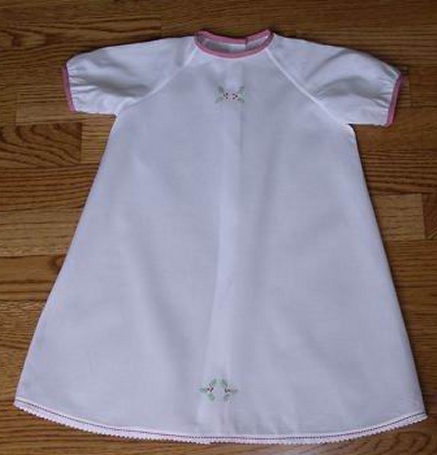 Perfect for the Christmas Baby! Kit Available. Does not include "Embroidered Raglan Daygowns" pattern.
kitragdayxmas
$31.00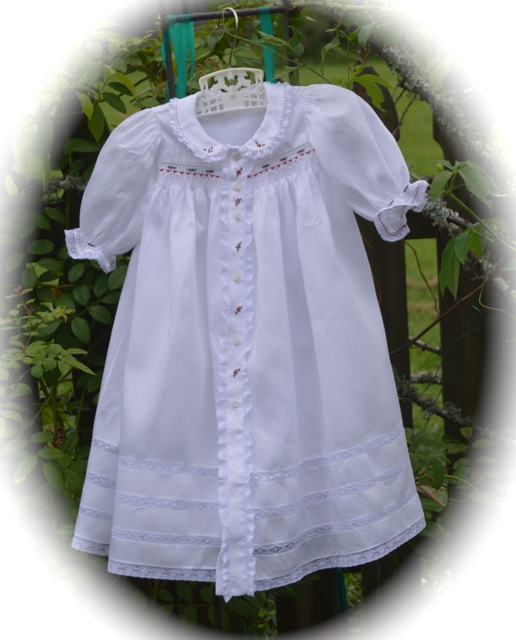 Lovely Smocked Christmas Baby Gown Materials Kit. Pattern used is "Smocked Baby Clothes", not included. Smocking Design and adaptation available only in Classic Sewing Holiday 2017 Issue.
smkChristmaskit
$76.00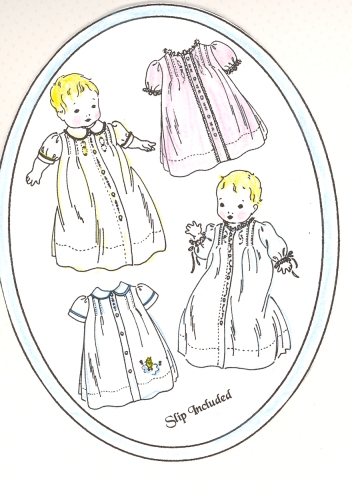 Best Daygown Pattern ever!! Includes 4 wonderful Baby Daygowns and a Slip!! View 2 is pictured. Size: Infant to 18 Lbs
OFBSSDaygown
$13.00